BEAUTIFUL SKIN RX
All of your skin care needs
met in one 12-month membership program.
Loyal Beauty Card
EASY AS 1, 2, 3….
After 3 regularly priced Botox treatments
our Loyal Beauties receive
a $100 gift card toward any
products or services.
Join the BBME Text Club!
For exclusive offers and deals, just text BBME to 33222.
Creating, Restoring, and Enhancing Beauty
The Bobbi Bullock Medical Esthetics tagline represents our approach to medical esthetics. When you book with us you can be assured that your satisfaction and happiness is our top priority. We don't feel good unless you do!
Bobbi Bullock Medical Esthetics is a proud Top 500 Injector which ranks us in the Top 1% of all Allergan accounts nationwide. We owe this all to our experienced and highly trained staff. The BBME staff is continually trained on the latest industry-leading technology and trends. You can always count on receiving the highest-standard care with BBME.
Bobbi Bullock Medical Esthetics
Featured Services
The CoolSculpting fat-freezing procedure is an FDA-cleared, non-surgical fat-reduction treatment using controlled cooling to eliminate stubborn fat. The results are permanent, proven, and lasting.
Botox is injected into facial muscles to decrease wrinkles, creating a youthful, rested, peaceful and happy appearance. It can be used to drop a gummy smile, cease frowning, and arch the brow.
Lip injections smooth creases, give shape and return the plumpness of youth. As you age, your lips thin and lose contour. This is a quick procedure that takes years off your appearance. 
Freshen your look with a personalized full facial rejuvenation plan from Bobbi Bullock Medical Esthetics. We will devise a custom plan with a treatment combination for the optimal outcome.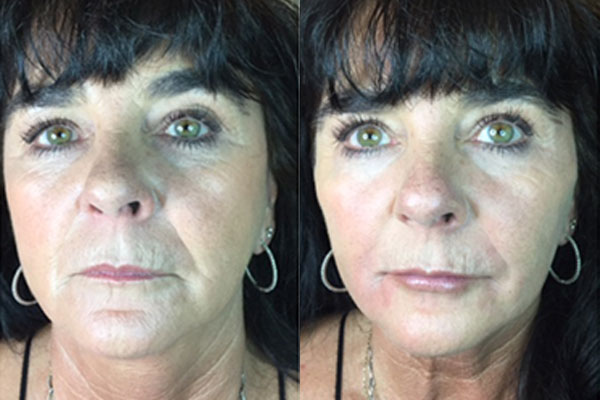 Microneedling treatments are used to treat and improve conditions like acne scarring, fine lines and wrinkles, loose skin, skin texture, pore size, brown spots, stretch marks, and pigment issues.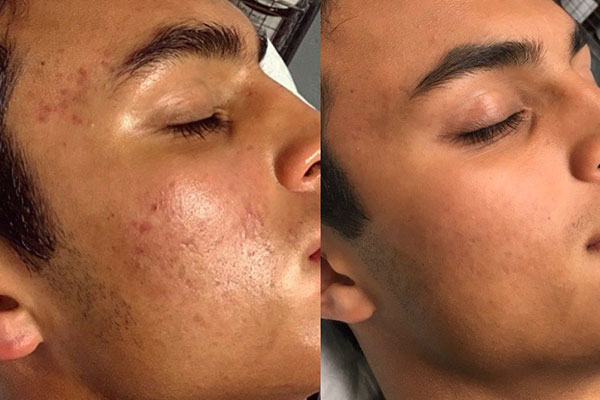 By hosting a Mobile Esthetic Party, you and your guests can experience a stress-free, fun gathering while learning about and receiving anti-aging treatments by a medical professional.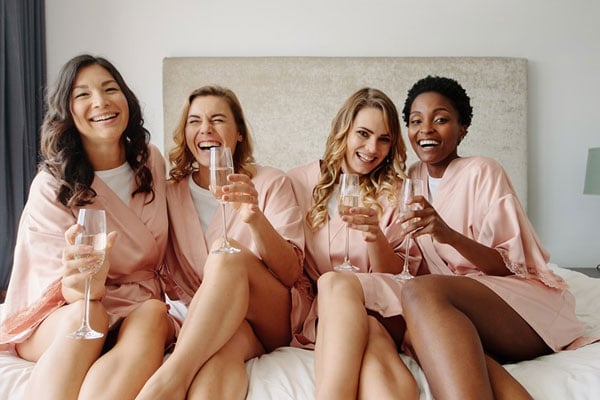 Bobbi is as good as it gets.  She is knowledgeable and excellent at her craft!  Her staff is professional, the office is lovely.  Bobbi was recommended to me and I have recommended her to others.
I went to one of Bobbi's mobile Botox parties, and she is amazing. She is extremely knowledgeable,  very professional, and it was a lot of fun. She doesn't put everyone in a one size fits all category, but tailored each of our requests/needs to the individual. I never felt like I was being sold a bill of goods, but rather educated and informed on...
...
Read More
After my last amazing experience with the BBME Team, I decided to fly over again from the SF Bay Area – this time specifically for Coolsclupting. Even though it was my first time trying this technology (I did a LOT of research beforehand), I could tell that the team really understands the nuances of what's required to contour and sculpt the body...
...
Read More
Hosted a "beginners" Mobile Botox Party. Bobbi was so helpful and informative. The ladies ranged from 25 to 62 and she spent time with each woman discussing her recommendations based on not only what she thought, but also what look each woman was looking to achieve. She's so caring and honest. Would never see anyone besides her!
My consultation was amazing. They made me feel comfortable, and they took their time to answer all of my questions. This allowed me to make the right decision on a treatment plan for my skin and convinced me to treat myself to some Juvéderm lip services.
Bobbi Bullock and her team are the best! I'd give them 10 stars if I would! From the moment you walk in the door you are treated with the best service. I had no bruising or swelling from my Botox and my skin still feels amazing after my facial!
I love Bobbi's professionalism and her opinion is always completely honest. She will tell you exactly what you need and the best way to achieve the results you want. The results you get when you go to Bobbi are always amazing! From the first time you go into the follow up she is amazing every step of the way!
I went in for botox and filler.   she educated me and made suggestions and was very very nice.   all of the people that work there are sweet. she did botox and fillers and didn't overcharge me.   she also gave me tips for resources in Boise since I am new in town. she was "real" and attentive.  I felt like I made a new friend in town. I really...
...
Read More
I love this spa. I have had many different treatments done and I have been satisfied with all of them. The whole staff is very welcoming and knowledgeable. From the moment you walk in until the moment you leave all the attention is on you and your needs. I give this place an A++++++.
I have gone into a few med spas looking for the right fit for me and have ultimately been disappointed with the "feel" of the places I have gone into. This is the third place I went to.  This is where I finally felt cared about as a person and a patient, not like they just wanted to make a buck. When I originally emailed, Bobbi responded very...
...
Read More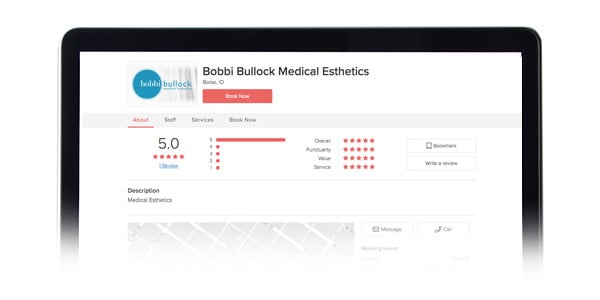 F
INANCING NOW AVAILABLE
Prequalify through Greensky Financing lease use the button below to apply.