Have you ever wanted to treat more than one area of your body? The BB All Of Me Package is for you! 
This package includes special pricing for our treatments, allowing you to get the look you want. A BBME medical professional will meet with you for a personal consultation, where your unique plan will be crafted to bring out your desired results. This program offers you 25% off retail prices and over $7,000 in savings! 
The BB All of Me Package Includes:
(Up to 4x per year) during 12 month period
Botox® is a prescription medicine that is injected into facial muscles to temporarily decrease wrinkles, creating a youthful, rested, peaceful and happy appearance. It can be used to drop a gummy smile, cease frowning, and arch the brow. It can also temporarily stop or decrease underarms from sweating. Facial results typically last 3-4 months; underarms 5-9 months. The number of units are dependent on age, gender, and desired results, with an average of 20 – 55 units.
6 Syringes of Any Type of Filler
Mix and Match any filler in any location for a restored and beautiful finish. This filler package is perfect for those who want it all. Examples would be cheeks, lips, jowls, or brows, temples, lips and lip lines. The choice is all yours!
Types of Filler
– JUVÉDERM® Ultra Plus & JUVÉDERM® Ultra
– JUVÉDERM® VOLUMA™
– JUVÉDERM® VOLLURE™
– JUVÉDERM® VOLBELLA™
18 Placements of CoolSculpting®
Do you have stubborn body fat that just isn't responding to diet or exercise?
CoolSculpting® technology precisely targets fat cells beneath the skin. CoolSculpting® is an FDA-cleared,* non-surgical fat-reduction treatment that uses controlled cooling to eliminate stubborn fat that resists all efforts through diet and exercise. The results are proven, noticeable, and lasting. With CoolSculpting®, once the treated fat cells are gone, they're gone for good.
(Plus placements count as two)
14 Placements of CoolTone®
Get toned.
The CoolTone™ device by CoolSculpting® is FDA-cleared for toning, firming, and strengthening the muscles of the abdomen, buttocks, and thighs.
Beautiful Skin Rx (12 month program)
A BBME professional Medical Esthetician will meet with you for a personal skincare consultation, where your unique plan will be crafted to bring out your most beautiful skin. You will receive 8 skin treatments throughout the year, then select one of two available lines of Epionce or SkinMedica medical grade skincare products to receive 3 times per year!
4 Large Treatments
– Lumecca IPL Treatment
– Vitalize Peel
 -The Perfect Derma Chemical Peel
– Micro-needling with Peptides
– Micro-needling with PRF (Platelet Rich Fibrin)
4 Regular Treatments
– Epionce Light Peel Refresh
– Clean & Clear Acne Peel for Face and Body
– Brighten Up Anti-Aging Facial Peel
– Forma Treatment
– LED Lightfusion Treatment
– Luxury Dermaplane Facial
All Beautiful Skin Rx Members also receive 20% off all other skincare and retail products.
3 Morpheus8 Body Treatments
As one of the first, we are proud to have The Morpheus8 Body Therapy, designed to destroy small, localized fat pockets, treat stretch marks, and improve the appearance of cellulite. Take your skin rejuvenation further on your abdomen, legs, and back. With double the depth, radiofrequency, and micro-needles, we are able to treat larger body areas effectively.
By targeting multi-layers of tissue this treatment will rejuvenate the skin from top to bottom on the abdomen and body with little to no downtime.
Area Sizes
Small
Regular
Large
Max
Viveve "Stop Peeing Your Panties" Treatment
The Viveve radiofrequency is the ONLY FDA-cleared, single session, pain-free treatment to improve stress and urge urinary incontinence. As we age, our urethra flattens, allowing urine to leak during the cough, jump, run and sneeze of life. At BBME, we combine this collagen producing treatment with the V-Shot to help restore the integrity of the tissue. The V-Shot is an injection of your own platelets into the tissue to further stimulate cell healing. Increased lubrication and enhanced sensation are typical side effects of these two treatments. This treatment includes an Apex M, a pelvic floor strengthener for use at home.
Interested in The BB All of Me Package?
Fill out the form to find out more information about our BB All of Me Package and receive a free consultation.
REQUEST A FREE CONSULTATION
FIll the form below to request a free consultation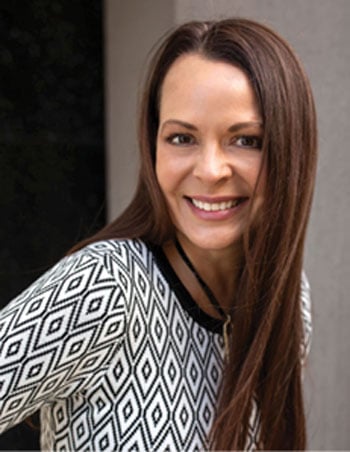 Certified Nurse Practitioner BSN, RN, RNFA, MSN, FNP-C