Creating, Restoring, and Enhancing Beauty
The Bobbi Bullock Medical Esthetics tagline represents our approach to medical esthetics. When you book with us you can be assured that your satisfaction and happiness is our top priority. We don't feel good unless you do!
Bobbi Bullock Medical Esthetics is a proud Top 250 Injector which ranks us in the Top 1% of all Allergan accounts nationwide. We owe this all to our experienced and highly trained staff. The BBME staff is continually trained on the latest industry-leading technology and trends. You can always count on receiving the highest-standard care with BBME.
Our Philanthropic Commitment
BBME believes that what goes around comes around. Philanthropy is a way of life and truly represents our core of giving to others. Giving our time, our talent, our heart and our money.
We have chosen Dress for Success as our beneficiary.  This foundation helps disadvantaged women have the proper clothing to interview for jobs and then wear in the office. Again, the theme of looking good on the outside, translates into better interpersonal relationships.
Thank you for your service!
At Bobbi Bullock Medical Esthetics, all active-duty military and their spouses receive our discounted Mobile Esthetic Party pricing for our services. 
Cancer Patients
and Family
Anyone currently receiving treatment for cancer (or their spouse) can receive Botox at $6.75 a unit during the treatment course.  If you look better, you feel better.  
The Bobbi Bullock Difference

Our client rating is 5-stars across Google, Yelp, and Facebook! Bobbi Bullock Medical Esthetics clients are ecstatic with their experience and results.
Trained Medical
Esthetics Professionals
Bobbi Bullock NP-C is a highly-regarded national trainer and speaker for Allergan, the makers of Botox, in medical cosmetic esthetics. Our practice prides itself in finding and retaining experienced leaders in the products and services we offer.
BBME stays up-to-date on the latest trends and technological advances. All services are FDA-cleared and our staff receives the highest-level of training and certification available.
Comforting, Healing
Atmosphere
It is our mission to provide our clients with customized treatments and procedures that are safe and effective, in a comfortable, professional, and healing atmosphere.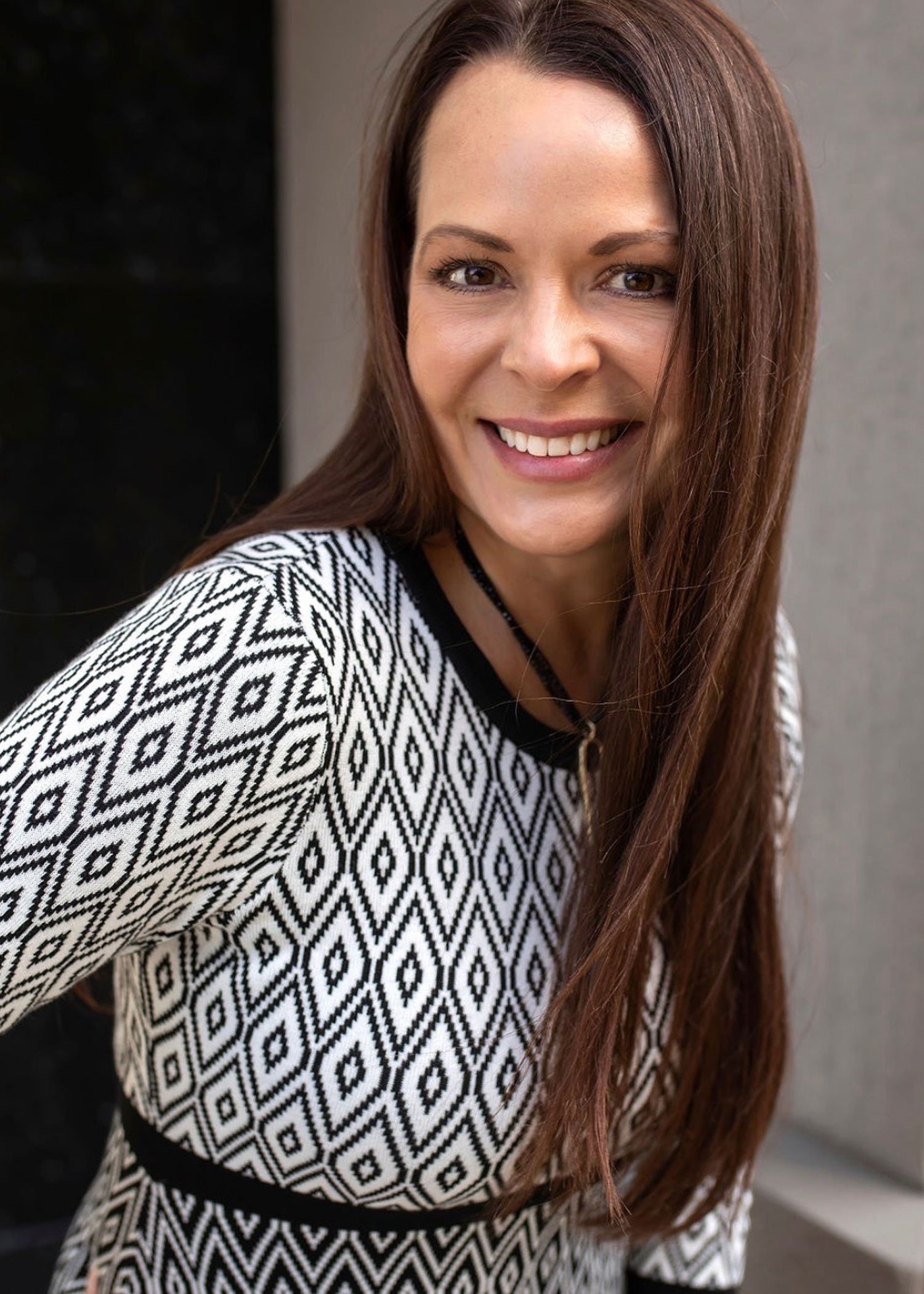 Bobbi's Career History
Bobbi Bullock NP-C is a national trainer, speaker, and key opinion leader for Botox®, Juvéderm Family of Fillers®, CoolSculpting®, and SkinMedica®.  She is an expert and innovative injector and mentor.
Her practice, Bobbi Bullock Medical Esthetics ranks in the top 1% nationwide and she has a staff of 15 talented women delivering the most up-to-date, elite, and best-practice aesthetic services. The women of BBME are fiercely protective of their culture, talent, and customer service.
She founded Medical Esthetics U, a cosmetic injection training center focused on the outcome, safety, anatomy, and her patent-pending lip technique, "The Perfectly Predictable Pout". 
Bobbi created the Beautiful Skin Rx ™ program to make beautiful skin attainable and affordable.  It is the most successful nationwide membership program for medical-grade skin care products and services that Skin Medica® duplicated parts of the program (with permission) into the Skin Medica Method.  
Bobbi is the principal investigator for a clinical trial supported by physicians at Duke University studying facial asymmetry and a tactical approach to correct it. She will present her findings at the International Society of Plastic Surgical Nursing in Boston and will submit the clinical trial data for publication in a peer-reviewed journal.  Bobbi feels that her findings are novel and will change the way world leaders teach injectable fillers.
Personal & Professional Passion
Recently, Bobbi launched the "BB-Me" movement meant to inspire people to take charge of their lives and empower self-love by focusing on, "Who do you want to be? One might falsely think that the world of esthetics is synonymous with vanity, but it is actually self-care. Bobbi puts it simply, "If we look good on the outside, we are naturally motivated to take care of the inside. Bobbi has a lifetime passion for helping women find their way.
BOBBI BULLOCK



Certified Nurse Practitioner BSN, RN, RNFA, MSN, FNP-C
Owner of Bobbi Bullock Medical Esthetics, master's prepared Nurse Practitioner Bobbi Bullock has over 25+ years of experience. She is an Allergan Medical Institute Faculty Member, Advisory Board and Key Opinion Leader, national trainer, speaker, expert injector, and mentor.
She founded MedicalEsthetics U, a cosmetic injection training center to focus on safety, anatomy, and her patent-pending lip technique, "The Perfectly Predictable Pout". BBME ranks in the top 1% nationwide for filler, Botox, and CoolSculpting® and she has a staff of 16 talented women delivering the most up-to-date, elite, and best practice aesthetic services. The women of BBME are fiercely protective of their culture and customer service.
"I understand the physics of aging, the anatomy of the face, and how to manipulate tissue to restore support against sagging, fat loss, and wrinkles.  I understand what is considered beautiful, and I know how to restore it without distorting the tissue. I don't just do something because I think it looks good.  I know why I'm doing it, as I can see how the tissue reacts to achieve optimal results, while using fewer products.  I have the privilege of  helping people look and feel better, more confident, younger, and joyful. I know that I'm making a difference when I hand over the mirror and people start touching their face with a huge smile, while saying 'wow' under their breath.  Repeat clients sit in my chair with a smile on their face anticipating their service. This reaction never gets old."
– Bobbi Bullock, NP-C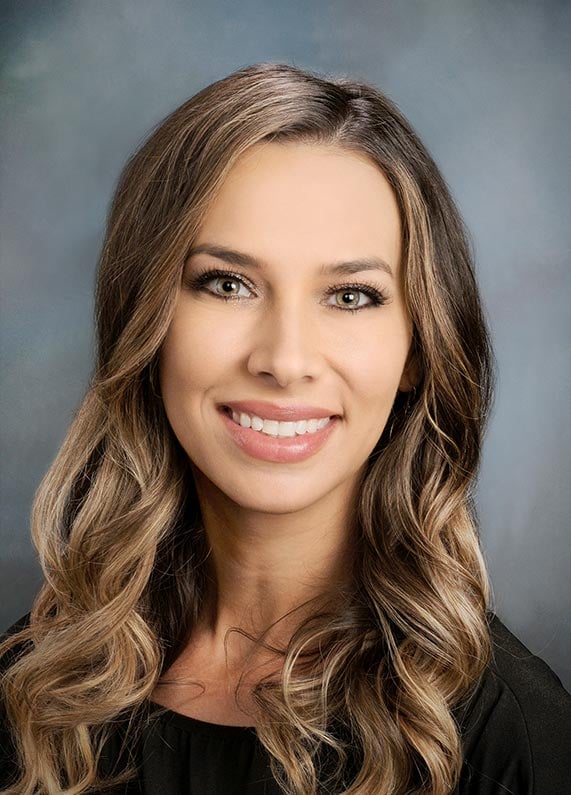 Summer's professional career started in 1999 as a business administration professional in the banking and finance industry.  It was in this capacity that she developed her analytical and customer service skills.  Summer's career branched into the promotions and marketing arena, were her duties included client relationships, bookkeeping/accounting, and marketing, which led to a fulfilling opportunity as a full charge bookkeeper and office manager for one of the valley's largest private employers.  During her tenure, one of Summer's primary responsibilities included the asset management of numerous orchards in the state of Washington. 
In the spring of 2014, Summer met Bobbi Bullock, and their kinship was immediate.  They soon realized their passion and vision for self-care was a core and common value.  Under the guidance of Ms. Bullock, Summer immersed herself into skin care education, including Allergan and Epionce Skin Care Products.  In 2015, Bobbi Bullock and Summer joined forces as business partners, where Summer earned the position of business manager.  Summer is thrilled to incorporate her love for the beauty industry, and positive personal growth with her skills in business administration.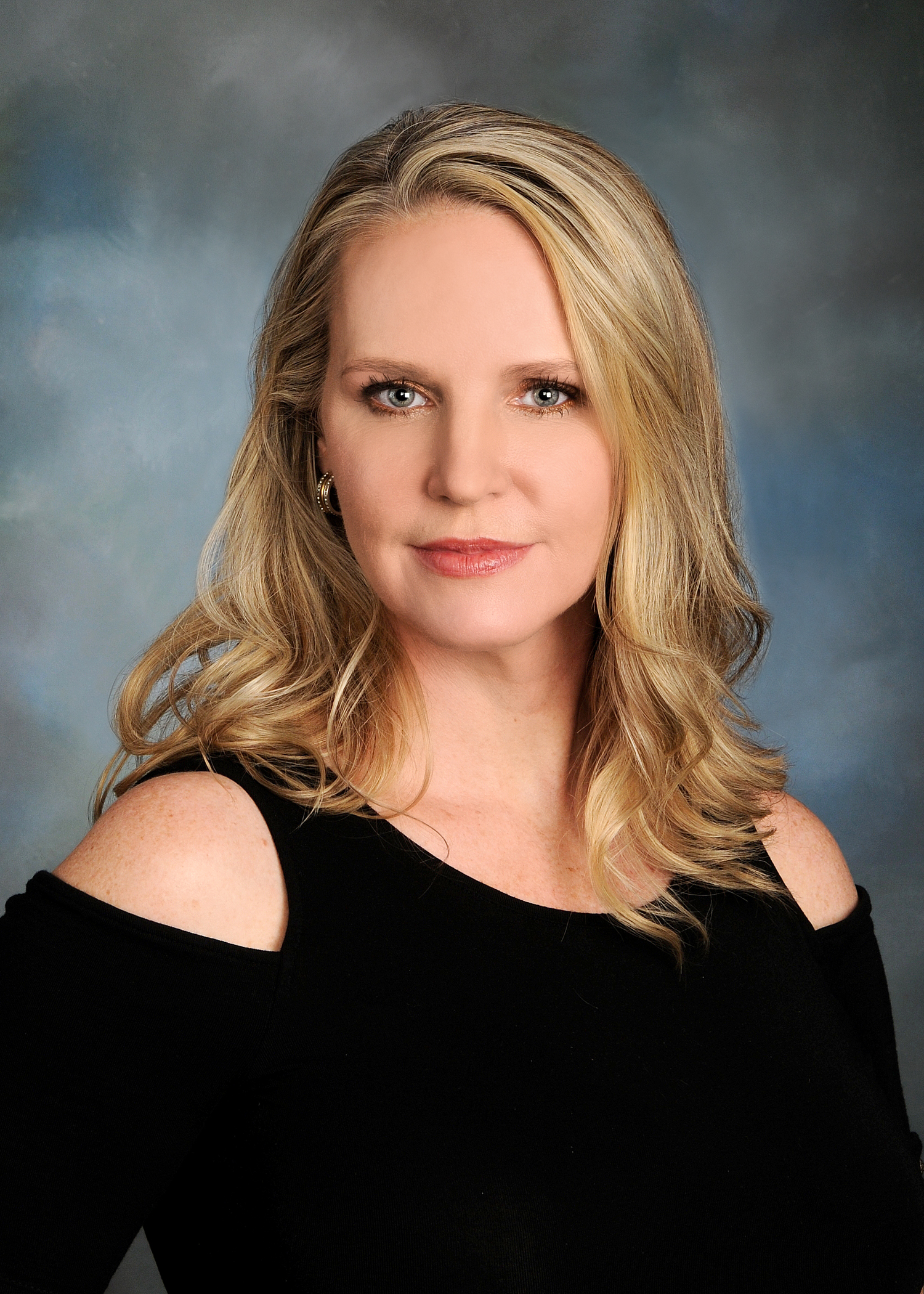 Rebecca Fairbanks is a Registered Nurse with more than 11 years of experience in neurosurgery and perioperative nursing. She graduated from nursing school with a 4.0 GPA and brings that same level of effort, communication, and work ethic to the art of medical esthetics. Rebecca also brings an extensive background in both photo and fashion modeling and makeup artistry. Her artistic eye lends to her ability to recognize a person's attributes and emphasize natural beauty.
"Each person is a complex spiritual, emotional, and physical being. We all desire to feel good about ourselves and the reflection in the mirror is often a starting point for promoting and balancing our health and well-being."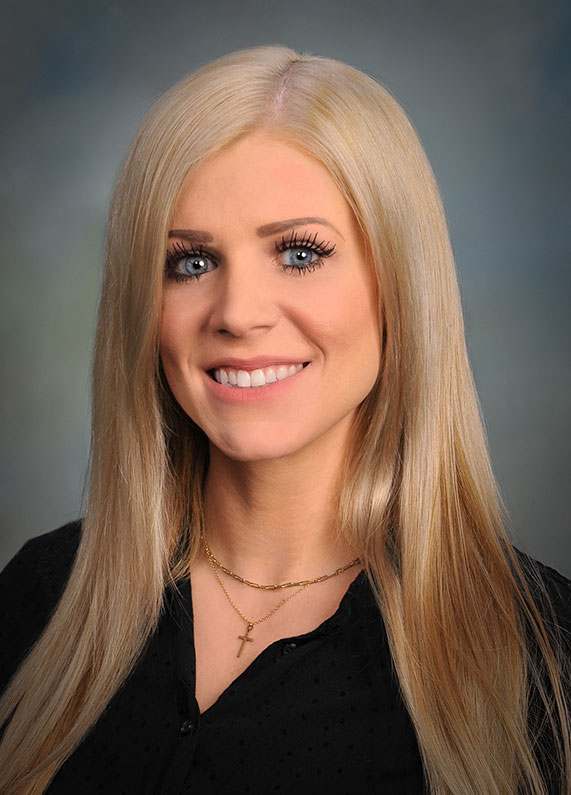 Ashley has over 15 years of experience in the medical field. She has worked as an EMT, a registered nurse in the ER and ICU.  She then became a nurse practitioner, graduating from the University of Southern California with honors. This was a milestone in her path to esthetic medicine. Her passion for esthetics started in West Hollywood and Santa Monica, California, where she began combining her medical expertise with her love for esthetics. She became an injector to the stars!  She enjoys utilizing her artistic eye to enhance and restore client natural beauty.  This interest started at a young age, showing itself through health-related fitness activities, self-care, and art. She is enthused to share her artist touch with the Treasure Valley and get to know this wonderful community.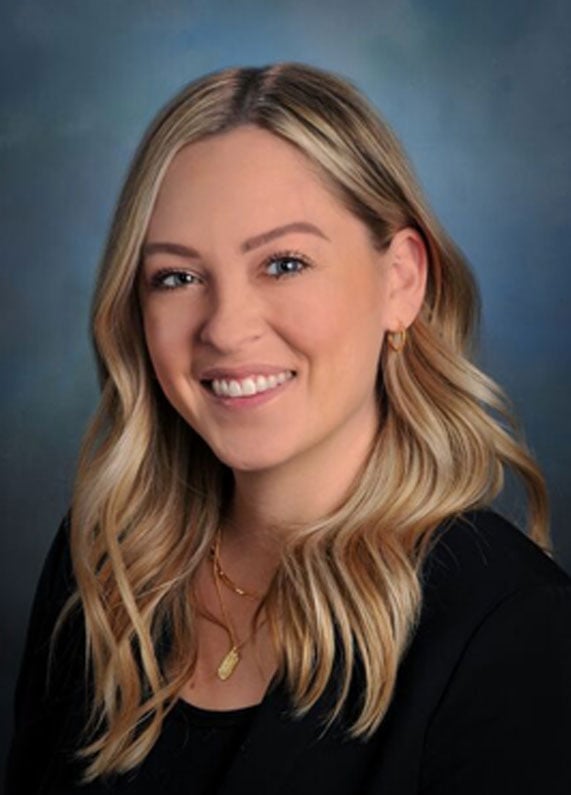 Melissa Gardner is a registered nurse with over 10 years of experience in healthcare. She has three college degrees, including a BSN and a BS in Health Science. Melissa grew up with a strong interest in the arts, ranging from photography, writing, video/audio production, and playing music. Later in her adult life, she discovered a love for science and healthcare, making that her career focus.
Melissa believes that combining medicine with art is the ideal profession for her to serve others and remain in a creative space. Melissa was trained by Bobbi Bullock NP-C and does Botox every day. She has injected over 25,000 units of Botox.  She is very confident in giving beautiful natural results.  Becoming a cosmetic nurse injector at BBME is truly a dream come true. Her passion for the fast-growing esthetic industry and a desire to continually learn and teach allows her to advance and grow so that she can provide the best care.  Melissa is very experienced with PRP Micro-Needling and does multiple treatment each week.  She has completed the official SkinPen training and is certified.
As a nurse, Melissa feels strongly that self-care is key and she encourages her clients to embrace this belief because when we feel our best, we can do our best.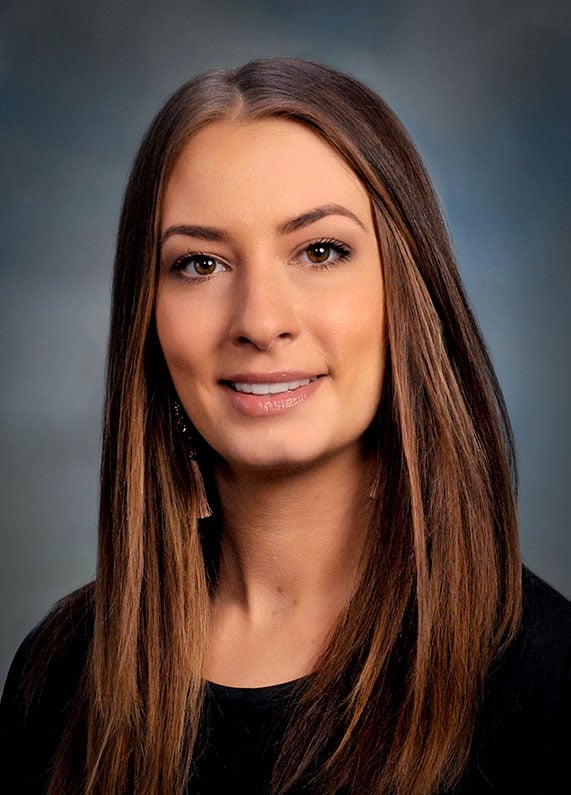 LE, BDM / CoolSculpting® Tech
Ali is the Business Development Manager/CoolSculpting Tech here at BBME. She's earned her Master's in Business Administration, a Bachelor's in Marketing and Business management.  Ali has been a licensed esthetician for over 7 years as well. She recently moved back to Boise from Virginia where she kept busy working in the esthetic industry. Medical esthetics has been a passion since her knowledge of the industry, as a young teen. She has since focused her career on finding her perfect place within the industry. This journey and opportunity to help others is paired with much excitement. With 8 years in service-oriented roles, she has a knack for understanding others. Growth, goals, and motivation are her key drivers. That means whatever your individual goals and expectations are, she will help you find the best path toward your desired self.  She specializes in creating personalized body transformation plans customized to the client's personal needs and goals.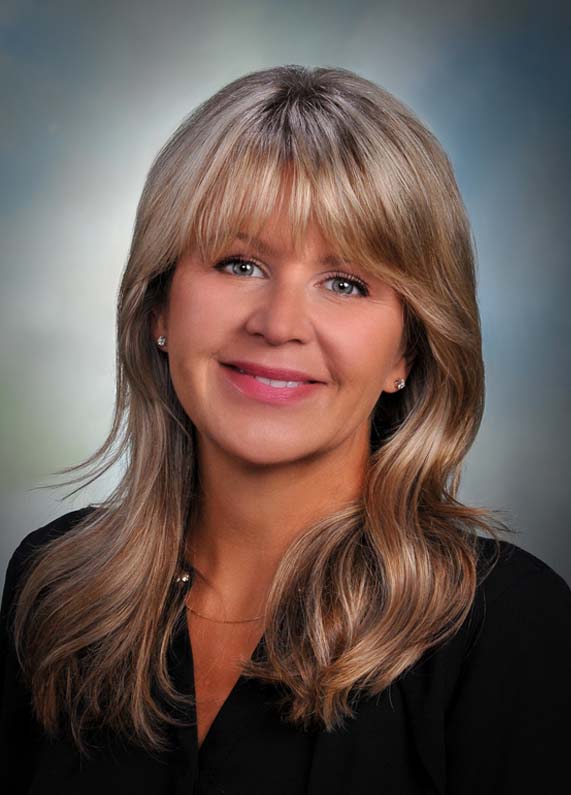 Jowita was born and raised in Krakow, Poland, and I married a wonderful man whose family is from the Kingdom of Tonga in the South Pacific. We have two wonderful children, Zosia and Skye. I have spent most of my career at St Alphonsus Regional Medical Center in Labor and Delivery where I absolutely loved the opportunity of being one of the first people the newborns opened their eyes to. I am passionate about life and find great meaning and pleasure being able to help others find joy and beauty in their lives! I also enjoy listening and talking about different cultures and experiences that our clients share while I assist with their services.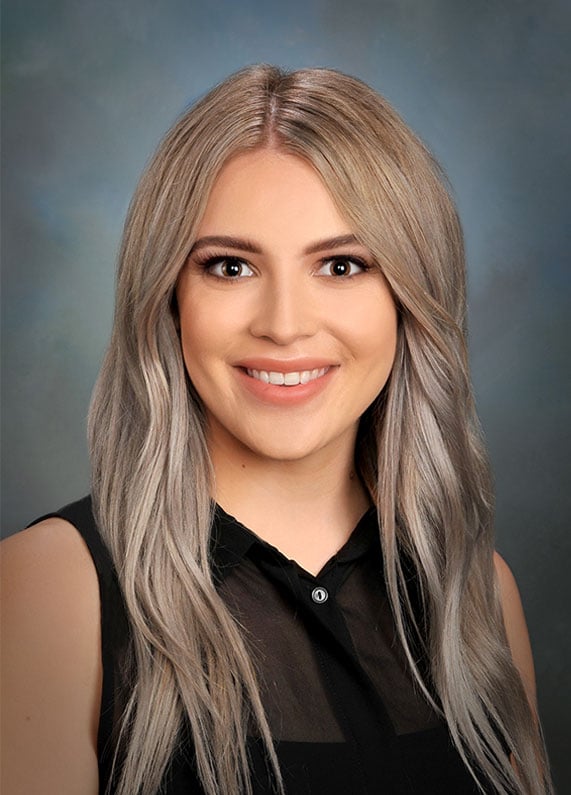 Lead Esthetician and Master CoolSculpter
AMI National CoolSculpting Trainer
Lauren is a Licensed Esthetician who completed an additional 1200 hours of advanced Medical Esthetics training at NIMA (National Institute of Medical Aesthetics) where she graduated on the Dean's List. She has been practicing in the Medical Esthetics Industry for 10 years as a Master CoolSculpter and Medical Esthetician.

 

She has extensive background and education in medical grade skincare, advanced Medical Esthetic procedures and CoolSculpting®.

 

Lauren's dedication and skillset elected her to become one of the first 100 CoolSculpting® Masters in the United States & Canada and a member of the CoolSculpting® Experts panel while being a hand selected as an Allergan Medical Institute (AMI) National trainer for CoolSculpting®. Lauren has the great responsibility and opportunity to teach, guide and mentor other CoolSculpting® technicians nationwide!

 

Lauren strives to ensure the highest level of satisfaction and trust with her clients through delivering client education, personalized treatment plans while being results focused. She is nationally certified in IPL, Micro-needling and Morpheus8 and is passionate about the Beautiful Skin Rx program.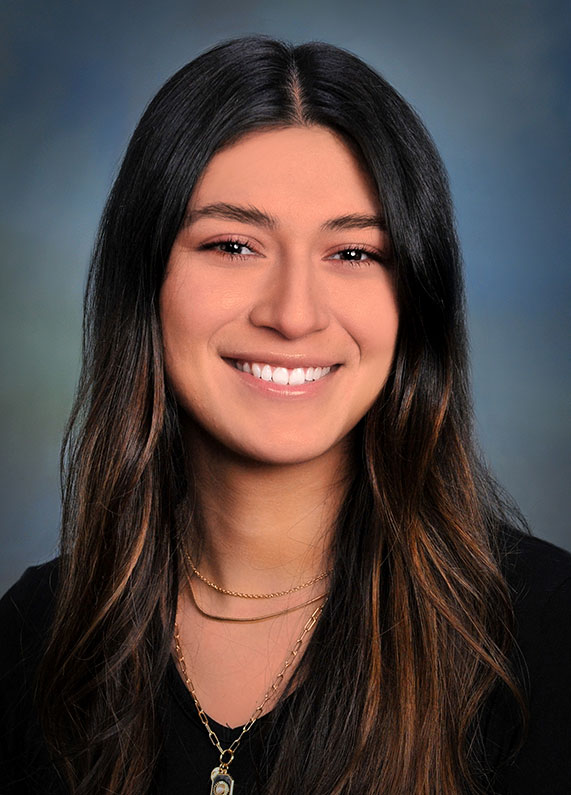 Jasmin is certified as an EMT, Phlebotomist, and Medical Assistant.  She is also currently working on her biology undergrad degree. As an undergrad, she has spent time doing research and has shadowed multiple surgeons in various departments abroad. She has developed a passion for medicine that empowers women, which makes this career path perfect for her. On her off time, she spends time with her family, friends, and her dog, Chapo.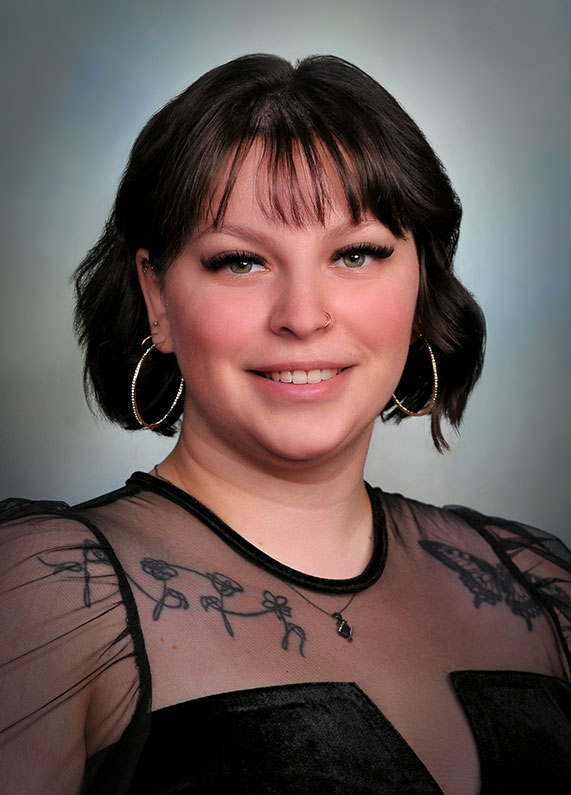 Gillian has been a CNA since she was 16 years old and is also a certified phlebotomist. She previously worked in the Emergency Department and at a Urology clinic. She is now extremely excited to be in an environment surrounded by strong women who have made great achievements and empower other women to do the same. She is currently going to school to get her BSN to become an NP. Gillian moved to America from Arbois, France at a young age making her first language French. Being from a different country has given her a passion in exploring different countries, cultures, as well as languages. On her free time, she loves to cuddle with her hedgehog, Sukoshi, go on bike rides with her fiancé, and go hiking with friends.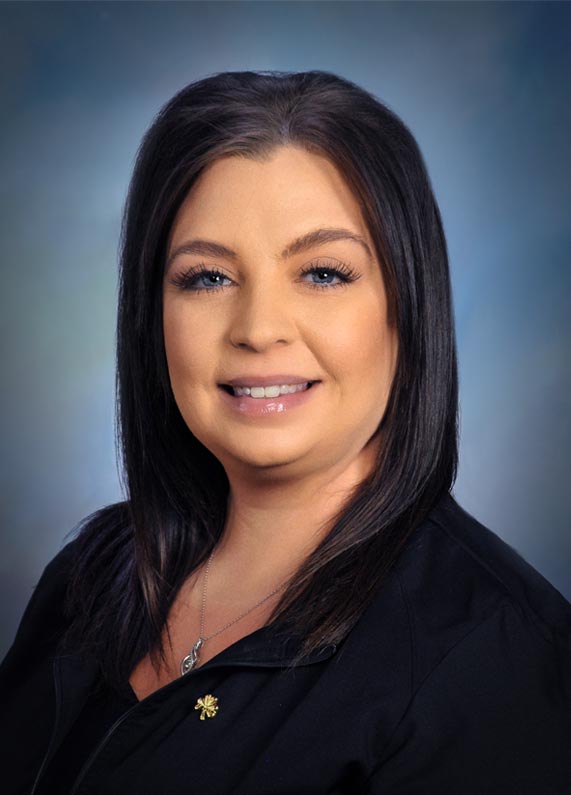 Alyx Sanchez is a certified medical assistant. She has been in the medical field for 6 years. She previously worked at an arthritis clinic as a medical scribe. She has a passion for the cosmetic/beauty world and is thrilled to mix her cosmetic passion with her medical passion as well as be in an environment surrounded by empowered women. In her off time, she enjoys spending time with her family, and friends, and live music.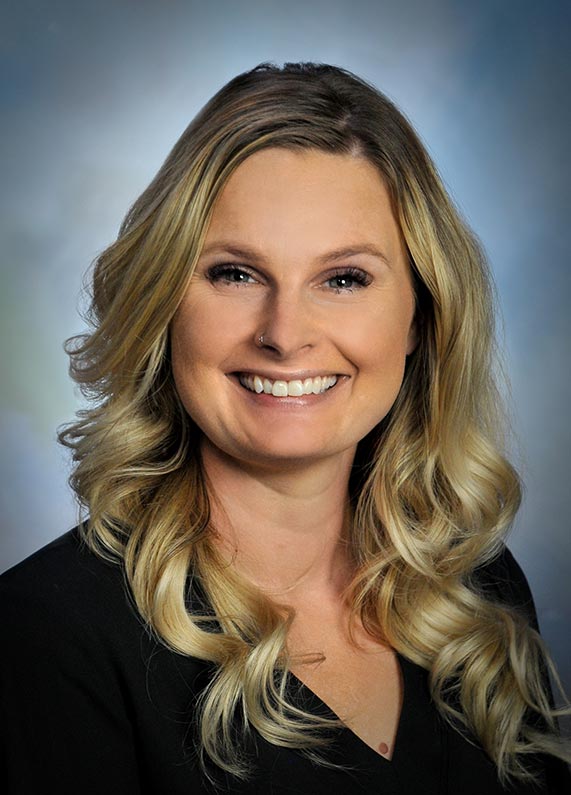 CNA  – Assistant & Client Relations
Jessica was born and raised in the beautiful Treasure Valley. She is a certified phlebotomist and CNA through Boise State University with 15 years of phlebotomy and lab experience.
Previously, Jessica was employed in the medical field at St. Alphonsus, Mercy Medical Center, and West Valley in Idaho. She also spent some of her career in Denver, CO, and Little Rock, AR. Her passion for helping others shines at BBME. Jessica has 3.5 years of nursing school. She is grateful to be in this industry with the inspiration to complete her RN degree in the near future. In her free time, you can find Jessica spending time outdoors, hiking, rafting, and camping with her boyfriend, 3 kids and 2 dogs.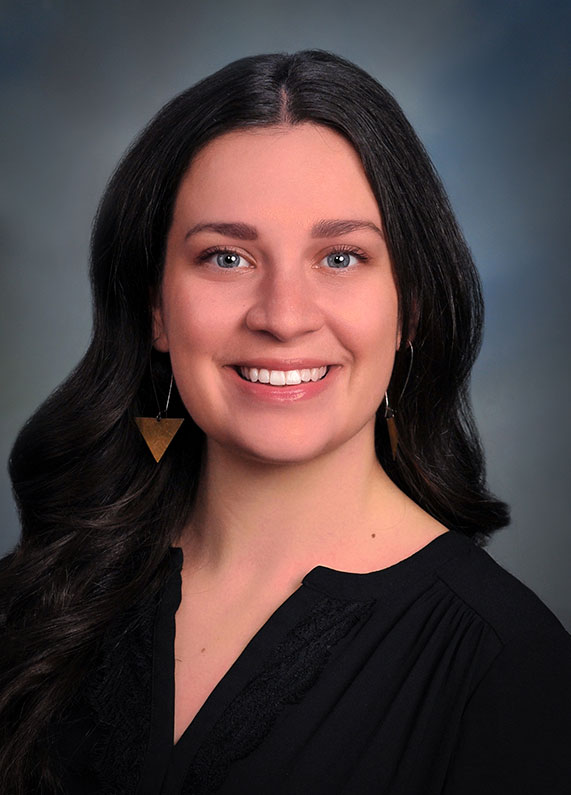 Manager of Administration
Kenna's professional career began after she graduated from Boise State University with a degree in Business Administration in 2018. She has years of experience in the medical, health, and wellness industry. In this capacity, she discovered her passion for self-care and ambition to help other's see their true beauty and full potential.  Her desire to empower and be of service in the community continues to change and evolve.
She has a passion to grow and utilize her knowledge for the best client experience at BBME. When Kenna is not in the professional atmosphere at BBME, you will find her teaching Yin Reiki Yoga, spending time outdoors skiing or camping, and spending time with her fiancé, family, and mini-golden doodle.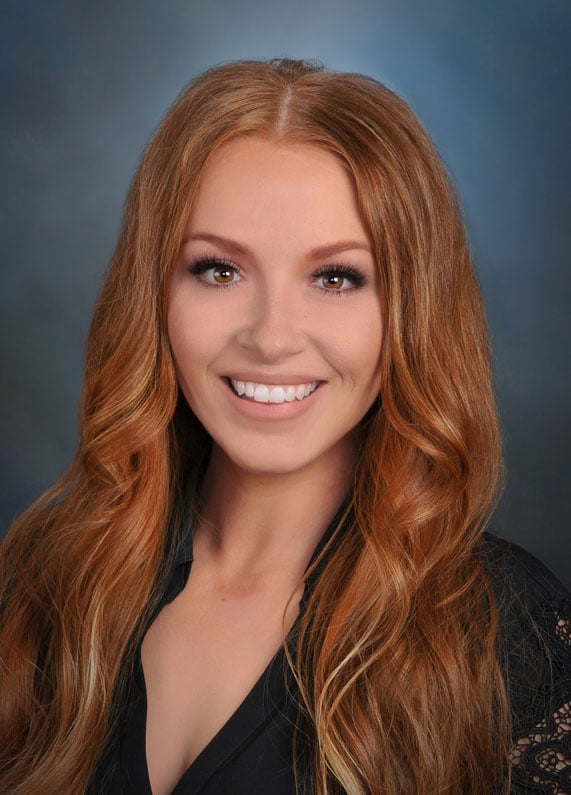 Abby has recently relocated back to Boise with her husband and son and is so excited to be back in the beautiful state of Idaho close to family and friends.
She joins our team with over 15 years of experience in the beauty industry and is a licensed Cosmetologist in the states of Idaho, California, and Washington. After 10 years of serving clients in the hair industry, she dove into a new career role and gained over 5 years of managerial experience.
Customer service is one of her top priorities and she loves guiding clients in the right direction to find the best treatments to build their confidence. She has a true passion for all things beauty and is so excited to join the BBME team.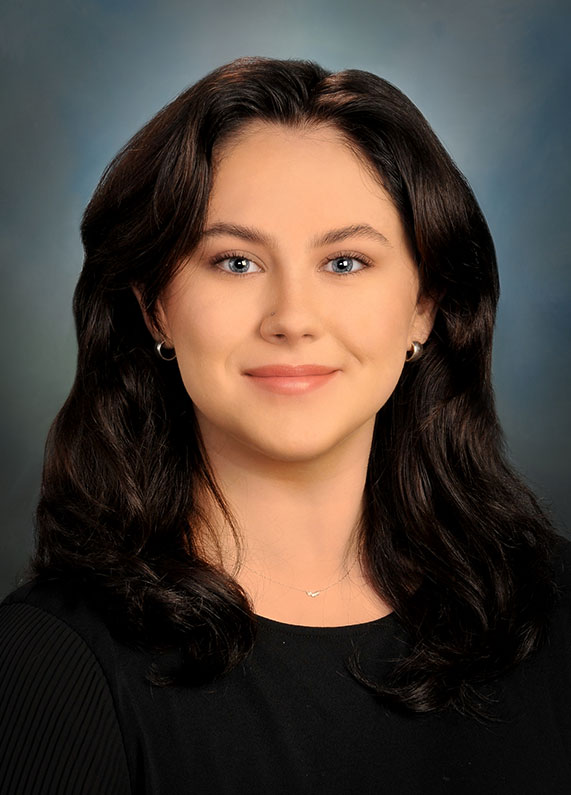 Olivia was born and raised in Boise, Idaho! She is very happy to be back, as she spent a few years completing her undergraduate program at the University of Utah. She has one more semester to go before she obtains her degree in Kinesiology and Nutrition. Olivia chose to study health because she has a passion for making people feel better about themselves and finding their confidence. She is excited to be a part of medical esthetics and the BBME Team! In her free time, she likes to spend time outside with her family and their four dogs!
No show and cancellation policy for Bobbi Bullock Medical Esthetics
We understand that situations arise in which you must cancel your appointment. It is therefore requested that if you must cancel your appointment you provide more than 48 hours notice. (Call or text 208-949-9904) This will enable another person who is waiting for an appointment to be scheduled.
Office appointments which are cancelled with less than 48 hours notification will be subject to a $100.00 cancellation fee. Patients who do not show up for their appointment without a call or text to cancel will be considered as a "no-show". Patients who no-show  or cancel with less than 48 hour notice two (2) or more times, will be required to keep a credit card on file & will be charged a $100 retainer to hold the appointment time (this retainer is refundable at time of service if appointment is followed through). The cancellation and no-show fees are the sole responsibility of the patient and must be paid in full before the patient's next appointment. We understand that special unavoidable circumstances may cause you to cancel within 48 hours. Fees in this instance may be waived but only with management approval. We believe that a good practitioner/patient relationship is based upon understanding and good communication. Questions about cancellation and no show fees should be directed to the Billing Department (Summer Foley 208-859-5381).