Rejuvapen
The Rejuvapen micro-needling device provides a remarkable, non-laser,
non-surgical treatment that helps the skin stimulate collagen production, which tightens and firms the face, neck, and body while decreasing fine lines and moderate wrinkles. It also improves the appearance of scarring, hyperpigmentation, stretch marks, and mild rosacea. It is a holistic and natural approach to skincare.
$350 for two areas or $450 for three areas (includes one Epionce recovery kit)
PRP Micro-Needling
Want a deeper, richer micro-needing experience? This is a super-charged procedure as platelet-rich plasma (PRP), the clear serum from your own blood, is infused into your tissue through micro-needling after a simple blood draw. This skin rejuvenating serum soaks into the micro channels and uses your own growth factors and antibodies to stimulate the healing process that organizes and energizes collagen production. We now use PureSpin centrifuge technology for the highest concentration of twice-spun platelets. $650 for one treatment in one area.
$650 for two areas and includes one Epionce product recovery kit

$800 for three areas 

~$100 add-on for platelets injected directly into troubled areas
Micro-Needling with Chemical Peel
Separately these procedures create dramatic effects.  When paired, they synergize the skin's reaction to promote healing, collagen production, melasma reduction, and a beautiful, glowing result. Think of it as a cake that was pierced with a toothpick and then glaze poured over it.   Following a less aggressive micro-needling session, the peel is able to soak deeper into the dermis, bypassing the thick layer of the epidermis, where it can get down to business,  allowing it to refresh new skin cells and fill them with the elasticity of youth. This can be done with one service, or with sequentially more aggressive treatments in a package of 4 for the ultimate skin rejuvenation.
$400 for one treatment; $1200 for 4 treatments
Includes one Epionce product recovery kit valued at $30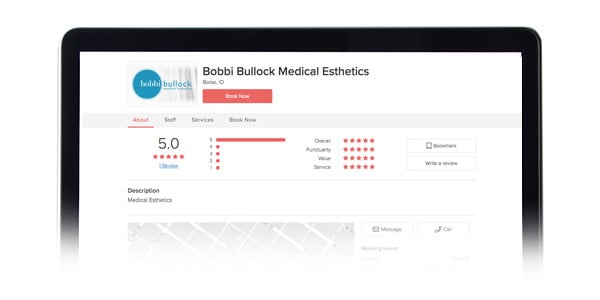 48 hour cancellation policy for Bobbi Bullock Medical Esthetics
We know that everyone's time is valuable.  Because of this, clients will be required to keep a credit card on file and will be charged a $100 fee if they no show or do not give proper notice.
We understand that situations arise in which you must cancel your appointment. It is therefore requested that if you must cancel your appointment you provide more than 48 hours' notice. (Call or text 208-949-9904) This will enable another person who is waiting for an appointment to be scheduled.
Patients who do not show up for their appointment without a call or text to cancel will be considered as a "no-show". We understand that special unavoidable circumstances may cause you to cancel within 48 hours. Fees in this instance may be waived but only with management approval. We believe that a good practitioner/patient relationship is based upon understanding and good communication. Questions about cancellation and no-show fees should be directed management (Summer Foley 208-859-5381).