CHEMICAL PEELS
Epionce Lite Peel Refresh
This is an effective solution that improves skin clarity and refreshes the skin with no real downtime as it is appropriate for all skin types, including sensitive skin. This is a "lunch-time" treatment and is a perfect prep for beautiful weekend skin or a special event. Skin will look refreshed and slightly pink when leaving the spa, or you can wear the peel home for a deeper experience.
$75 per peel; $175 if Dermaplane treatment is added
The Perfect Derma Chemical Peel
This prescription-only peel premieres Glutathione as its founding component, and is the only true anti-aging ingredient exclusively in its formula. Not only does it soften fine lines and wrinkles while stimulating collagen production, it works form the inside to repair and nourish the skin by giving it a radiant glow, refining pores, improving skin hyper-pigmentation, lifting melasma, controlling acne and improving scars.
$235 each peel, 2 for $400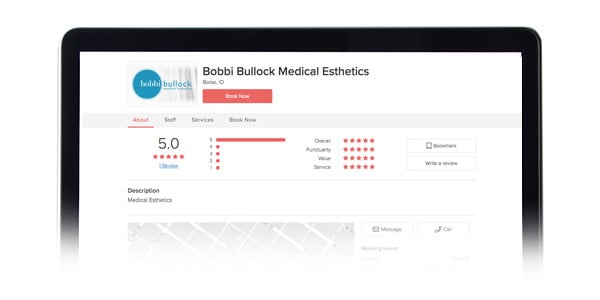 48 hour cancellation policy for Bobbi Bullock Medical Esthetics
We know that everyone's time is valuable.  Because of this, clients will be required to keep a credit card on file and will be charged a $100 fee if they no show or do not give proper notice.
We understand that situations arise in which you must cancel your appointment. It is therefore requested that if you must cancel your appointment you provide more than 48 hours' notice. (Call or text 208-949-9904) This will enable another person who is waiting for an appointment to be scheduled.
Patients who do not show up for their appointment without a call or text to cancel will be considered as a "no-show". We understand that special unavoidable circumstances may cause you to cancel within 48 hours. Fees in this instance may be waived but only with management approval. We believe that a good practitioner/patient relationship is based upon understanding and good communication. Questions about cancellation and no-show fees should be directed management (Summer Foley 208-859-5381).