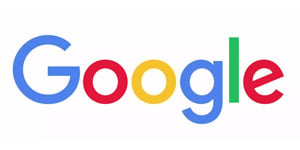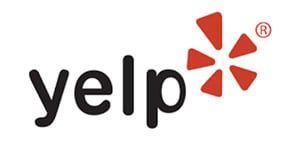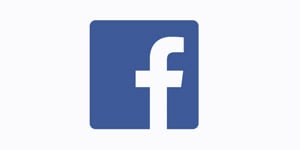 Incredible and what a beautiful place. Great team.
So very thankful for Bobbi! Amazing work EVERY TIME!!
I know Bobbi personally. Her work is impeccable and I have never seen a patient leave without a smile on their face. 5 star service 5 star results. She's got the magic touch.
Bobbi is the best. She's honest with what you can do and knows how to do it to make you look good.
Bobbi Bullocks Medical Esthetics is the BEST In Boise. From the time you walk in the door the staff is always warm and up beat. They are very knowledgeable about the products and always willing to help. And of course! BOBBI, she's the star and always radiant. And a true artist! She will suggest what she thinks you need to enhance your beauty. The results are always incredible. I highly recommend Bobbi Bullocks Medical Esthetics
Bobbi is super knowledgeable and professional. She instantly makes you feel comfortable by taking time to answer all of your questions and by being super thorough. I highly recommend her!
Bobbi is over the top educated and very patient with first timers. I have been very happy with my Botox and I just recently got my lips done as well. A+ for Bobbi!
Bobbi does such amazing and natural work. I just wanted to enhance my lips and pop out some scars and she did exactly that!! Not to mention she educates you along the way! Highly recommend her!
Bobbi took incredible care of us and our clients, family, and friends at our salon anniversary party! She was so professional and knowledgable. She also has a gentle touch that made for a painless procedure. Everyone loves their results! I would highly recommend booking with Bobbi if you are interested in getting any work done!!
Bobbi is a true artist, I have had 3 visits with her and have been so happy with everything she has done. I have others do work and she has corrected that work and made great improvements without making me lookin weird and overdone. All I can say is trust this lady she knows what she's doing.
Bobbi is a true artist (and I'm not just saying that because she is my sister:) I wouldn't trust my face to anyone else! I'm asked at least once a week what products I use, who does my facials, what do I do to keep my skin looking so fresh, etc. It's all Bobbi and her wonderful staff!
I place total confidence in Bobbi Bullock, not only professional but personal! Bobbi helps me look & feel more beautiful. Each and every one of us is beautiful it just sometimes takes a little finessing to make it shine. Looking our best, naturally, makes us feel happier, more joyful, & ready to take on challenges. When we take care of our selfs we are more effective and able to take care of others.
I wasn't even scheduled, but she fit me into her busy schedule. Bobbi is well educated and very professional.
Bobbi is the very best at what she does. I have tried other med spas in the past; but nothing compares to this place. Bobbi is a perfectionist and it's obvious that she loves what she does. She is helpful and honest with what to expect and the results…trust what she suggests for you!
I finally have the skin I've always wanted thanks to Bobbi and her SkinRX program and products. I'm halfway through my first 6 months of the program and my skin looks better than ever. My skin looks smoother and has better color and tone. I am down to using a lightly tinted Sunscreen and love the result! Thanks to Bobbi and her great team. They are wonderful!
The atmosphere and staff are truly amazing to work with. I highly recommend!
The best spa in town!! The staff is very knowledgeable and welcoming.
Bobbi is FAN-FREAKING-TASTIC!! She is extremely knowledgeable and has state of the art equipment (the vein finder is amazing), she is very gentle and reassuring. I am thrilled with my results! I had zero bruising, swelling or complications.
Bobbi and her staff take the time to really listen to what your needs are and take extra time to make sure your needs are met. Bobbi is excellent, in that she does not try to get you to do extra things you don't need. She just wants you to look and feel like your best you. I highly recommend Bobbi Bullock Medical Esthetics.
Bobbi has found her calling. She is so talented and the only person I will ever trust my face with now! She has magic hands and an eye for enhancing features, not overdoing them like so many do. I can't tell you how many awful lips I see in Boise and I am so happy I found Bobbi! She has a true passion for what she does and it's so apparent in her work.
I have gotten SO many compliments on my lips already and have only had them done for 2 days! They are seriously PERFECT & I couldn't be happier with my results. It didn't hurt as bad as I thought it was going to and she was quick and precise! Perfect! Thank you again Bobbi!!!
Bobbi Bullock is an absolute master at her talent. I have been in the amazing care of Bobbi now for over a year! This lady has enhanced my features to look fresh and full! I never really had full lips but I do now and I feel pretty! My friends just say you look great!
Bobbi is a beautiful lady and her intention is to help and beautify people! Bobbi does Botox and Fillers on me!
If your looking to get anything in this field done, you must go meet Bobbi, she and her staff are THE BEST!
Thank you Bobbi for all you do!