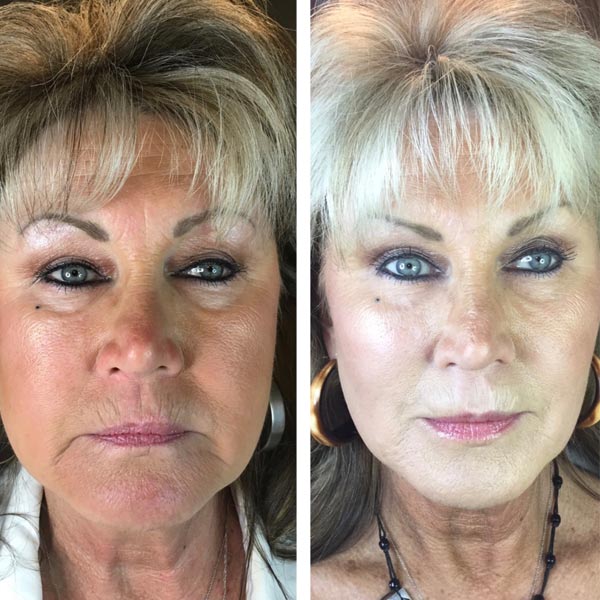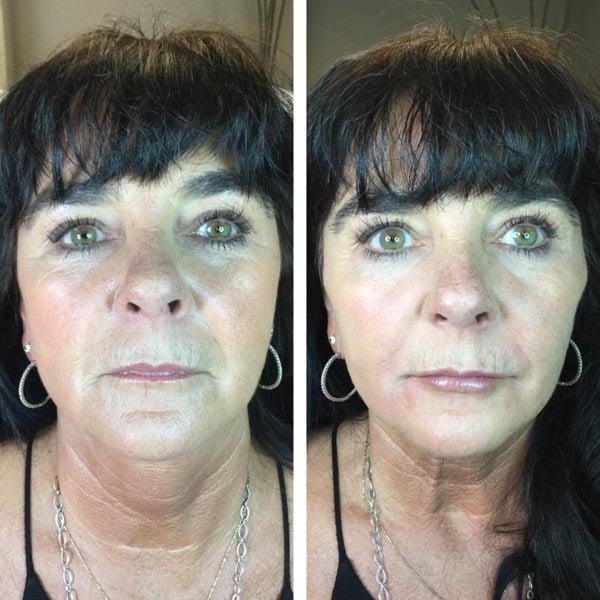 The Bobbi Bullock Medical Esthetics 45 Minute Miracle Medspa Facelift
Mirror, mirror on the wall, why do I suddenly look like my mother? I want to reduce the sag in my jowls and bring the fullness to my cheeks that was once there.  Many of us know that as we age, our facial skin loses collagen and fat, leaving our face wrinkly, saggy or droopy. The anti-aging solution is a non-surgical facelift that promises to tighten, lift, and smooth the face in less than an hour. Results are immediate and require little to no down time.  Bobbi Bullock Medical Esthetics' 45 Minute Miracle Facelift lets you skip the anesthesia and scalpel and have a lifted, more structured, youthful look.  This procedure uses Juvéderm Voluma, a special smooth gel formula that provides an unmatched ability to sculpt facial contours and structure.  Voluma is composed of hyaluronic acid, a naturally occurring substance found in the body.
Bobbi Bullock NP-C, national Allergan speaker and educator, knows all the latest trends and technological advances. All services are FDA-cleared, and her staff receives the highest-level of training and certification possible. Allergan, the maker of Botox, created the Voluma gel for the temporary facelift, and Bobbi Bullock Medical Esthetics, ranked #340 with Allergan out of 66,000 medspas, created the miracle facelift procedure.
Voluma is the first FDA approved injectable filler to correct loss of volume in the cheeks, jaw and chin within minutes. Results provide a natural lift that contour the face shape for up to 2 years leaving your face lifted, supported, sculpted and more youthful.
What is the treatment like?
The treatment starts with a short but thorough exam. The skilled and certified Registered Nurse injectors will assess your facial structure for the exact placement location.  Small amounts of Voluma will be injected into the treatment location with a tiny needle, until the desired aesthetic result is achieved in the brow, cheeks, jawline and chin. The actual injections will take just a few minutes. Your injector will massage the treatment area gently to ensure the placement is as it should be.  Afterward an ice pack can be applied for a short period after to minimize swelling and discomfort.
Do the injections hurt?
Many have said that this procedure is very easy.  The injection will cause some mild pain, but we have many helpful tools for comfort and safety. We use the AccuVein vein finder to avoid harmful blood vessels which minimizes risk and bruising, and we use the facial vibrating tool. This took works with the gate control theory of pain. This theory asserts that non-painful input closes the nerve "gates" to painful input, which prevents the pain sensation from traveling to the central nervous system. This means that your brain can only take in one sensation at a time, and it's the first one felt; the vibration.  Voluma injectable gel contains lidocaine to further minimize pain, making this a comfortable procedure.
Is there downtime?
The benefits of dermal fillers are the ease of treatment. There really is no "downtime" for this procedure.  You could come in on your lunch break and return back to work right after.  The only things that you would want to avoid is exercise (for first few days) and massaging or putting pressure on the area that just received treatment.  As with any injectable, there is a chance for tenderness, swelling, bruising, itching, and firmness at the injection site. These side effects will generally resolve completely within the next one to two weeks.  This can easily be concealed with makeup after 24-48 hours.