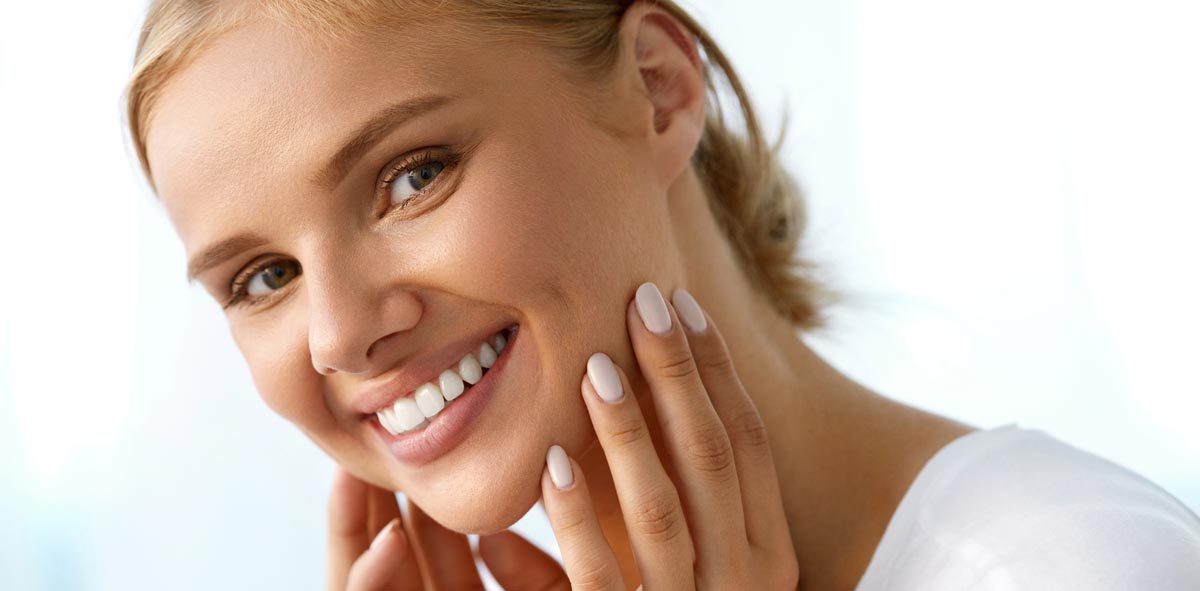 It's time … to step aside from old habits and push beyond your comfort zone and try something that minimizes the traces of time. By taking preventative care steps that will slow down the aging process, you can regenerate the youthful glow that can make you feel a decade younger. Let's face it (pun intended), sometimes we need a refresher of common sense knowledge and the importance of consistent good habits that make us not only feel better inside but look better outside too.
1. The River of Good Health
Stay hydrated my friends! The skin is our largest external organ and it's mostly made up of water. When dehydrated, the body's toxins will increase the appearance of wrinkles, fine lines, and dry skin. Health authorities generally recommend 2 liters of water a day which will help flush toxins and fat out of your system while giving you a natural glow, improve complexion, reduce breakouts and redness, and—yes even combat against wrinkles.
2. Take a Break from the Java
Coffee may also be the culprit of dehydrated skin. Replace the morning or afternoon coffee with green tea, which works as a natural anti-oxidant and anti-inflammatory that can help prevent acne and other skin infections.
3. Did Someone Say Moisturizer?
Like the song Peaches and Cream by 112, the Bobbi Bullock Medical Esthetics team is here to give you the 411 on the importance of creams, moisturizers, and serums. If you're not using a moisturizer on your face every single day, then honestly, you need to attend our Lunch and Learn on March 10 at 12 p.m. provided by Epionce luxury skincare expert Tracy Breidfjord.
Guys, there's no excuse! Aside from SPF, a good moisturizer is one of the most important products to have in your morning and evening skincare routine. We have you covered with our luxury anti-aging products for all skin types that will keep skin hydrated and glowing.
Dry/Problem Skin — Epionce Calming Cream and Medical Barrier Cream is a nourishing and deeply hydrating lotion that boosts collagen and tightens skin, while also reducing redness, itching and irritation. It's clinically proven to reduce itching associated with eczema by 90% in 8 days.
Normal Skin Types — SkinMedica Rejuvenative Moisturizer hydrates to smooth and soften dry, rough patches and minimize the appearance of lines and wrinkles. Sodium hyaluronate retains 40 times its weight in water, meaning your skin will remain hydrated and touchably soft throughout the day. Vitamin C brightens as vitamin E and a slew of antioxidants shield and protect your complexion from damaging free radicals.
Oily Skin Types — SkinMedica HA5 Rejuvenating Hydrator blends five types of hydrators that immediately go to work replenishing your skin's hyaluronic acid. Ideal for all skin types, this hydrating serum balances moisture levels to smooth and soften rough texture, lines and wrinkles. Free of fragrance, it boosts the overall health of your skin and provides a staggering eight hours of continuous moisture. The humectants draw moisture from the air and deliver it straight to the areas of your skin that need it the most. It's so potent that it almost immediately begins to smooth the appearance of furrows.
Do you know how they say eyes are the window of the soul? Well, it turns out that under the eye can say a lot too. Meaningless filters and more fillers. Freshen up your look by scheduling a facial rejuvenation consultation with the Bobbi Bullock Medical Esthetics team. Facial rejuvenation treatments include a personalized singular or combination of tools for an optimal outcome, such as Botox, fillers, and other skin care solutions. Fillers can help with loss of facial volume, under eye hollowness, or dark circles. Botox can temporarily paralyze fine lines and wrinkles to make them less prominent with little to no downtime.
5. The Jane Fonda Workout Plan
Grab your yoga mat, spinning shoes or aerobics outfit. It's time to hit the gym! Exercise gives your face a healthy glow by increasing blood flow. And when you sweat, it clears the body of toxins and removes dead skin cells so new ones can grow. Without regular exercise, you may see an increase in age spots or facial fat pockets from low lymphatic drainage.
With busy schedules and constant connection to the outside world, sometimes it's important to turn off and relax. Because how can you give 100% if you aren't functioning or feeling like 100%? End your workweek by scheduling microneedling or a peel at our Med Spa. Treatments will help produce new collagen, improve cell turnover, enhance skin hydration, & reduce bacteria that causes acne and reduce skin scarring. Follow up with a weekend of downtime to relax. Binge watch a new Netflix series, finish that book you started in 2017, write in your gratitude journal but whatever it is just "Do you, Boo" Bobbi's orders!
Did you get the proper amount of sleep? Not getting enough Zs can cause unnecessary stress, which leads to breakouts and a dull complexion. Conclusion: Don't deprive your body and skin of sleep, it uses that time to regenerate and recover from your day-to-day activities.
Toners are great for balancing skin pH balance, and shrinking and tightening pores. All that helps fight against environmental contaminants trying to make their way into your skin. A staff favorite is the Epionce balancing toner. This alcohol-free toner removes any leftover traces of makeup, oil or other impurities that cleansing might have missed. A unique blend of concentrated botanical extracts, including cucumber, marshmallow and grape seed extract provide the complexion with a hydration boost while preventing further moisture loss. Suitable for all skin types.
Is your face feeling patchy or fish-like scale texture? It's time to exfoliate. To see increased smoothness, improved skin tone, and fewer wrinkles, exfoliate with a well-formulated product. Exfoliating once weekly is recommended.
Detoxing the skin starts and ends in the kitchen. You are what you eat, and sugar can dehydrate your skin and steal your youthful glow. Cutting out sugar can slow down the aging process and help reduce acne. "Sugar reacts with proteins in our bodies, changing their structure to form advanced glycation end-products (AGEs), which accelerate the aging process. Quitting sugar makes collagen and elastin more supple, radiant, elastic and resilient," according to Sarah Wilson, author of the brilliant "I Quit Sugar" cookbook. So let's take a teaspoon of her knowledge and opt out on the late sugar munchies for a healthier option to look and feel our best.