Freshen your look with a custom, personalized full facial rejuvenation plan from Bobbi Bullock Medical Esthetics. We will divise a custom plan using combination of all tools available for the optimal outcome.
Plans may include a combination of Botox, fillers, and other skin care solutions.
Botox
Botox is a prescription medication that is injected into facial muscles to temporarily decrease wrinkles, creating a youthful, rested, peaceful and happy appearance. It can be used to drop a gummy smile, cease frowning, and arch the brow.
Botox helps the inside match the  outside, reflecting the  youth  and energy you feel  but are no longer showing. It can also temporarily stop or decrease  underarms from  sweating.  Facial results typically last 3-4 months, underarms 5-9. The number of units are dependent on age, real estate, gender, and desired results, with an average of 20-55 units.
Juvéderm Ultra for Lips
Lip injections smooth creases, give shape, and return the plumpness of youth. As you age, your lips naturally thin and lose their  contour. This is a quick procedure that takes your appearance. A cannula and numbing cream are used for comfort and safety, minimizing, pain, swelling and lip trauma.  As always, Bobbi Bullock NP-C guarantees her work  as she  understands  what  is  popular. classic, and natural.  She knows how to deliver desired results, while avoiding duck lips, creating a  natural, beautiful smile.
Juvéderm Ultra Plus for Lower Face Restoration
This robust injectable hyaluronic acid gel is used in tissue where moderate to severe facial wrinkles, and folds occur. This treatment is is especially useful around the nose and mouth, helping fill naso-labial folds,  fine line and deep lines, while giving support and structure to jowls. Bobbi Bullock NP-C  uses a cannula for comfort and safety, which also minimizes pain, swelling and trauma. Numbing cream can be requested at no additional charge for comfort.
Vollure for Lower Face Restoration (Longer Lasting)
Vollure, is a Voluma hybrid, and has been approved for the correction of moderate to severe naso-labial  folds and  jowls. .Vollure's Vycross Technology  creates a  more connected gel, which can be  molded, effectively lifting sunken skin sitting above it.  Vollure sits in that sweet spot where it is firm enough to fill the line, but soft enough to  move  naturally with facial expression.
Voluma – 45 Minute Miracle Liquid Face Lift
Bobbi  Bullock  \\IP-C injects more Voluma than anyone else in the state of Idaho, and it is her #1 go-to  product for  lifting sag and  creating  beauty.  This is a 45-minute miracle face lift with  no incisions, scars or  downtime. Regal high cheekbones create contour and angles once only seen on high-fashion models. It lifts the side cheekbones that have flattened out from side sleeping and age-related bone  and  fat  loss. These  new  cheekbones  pull  up the   jowls and  shorten the tear troughs, which eliminates the dark, tired circles  under the  eyes. Finally, it lifts the naso-labial folds pushing the  beautiful cheek-apple  upward, slenderizing a round face and elongation the chin and neck.  Voluma is  injected  directly  on  the cheekbone to  create structure, and  you will leave the  office  looking better than  when  you arrived!
Volbella for Fine Peri-Oral Lip Lines
Volbella is a crystal-clear gel that is injected directly into and around the lips, using an ultra fine needle or cannula to improve peri-oral lip lines or "smoker's lines".  It is the only hylauronic acid that can be placed very superficially and is ideal for patients who are not interested in increased volume but are instead looking to simply reduce the appearance of fine lines and wrinkles around the lips.
Volbella for Temples and Tear Troughs
Vobella is used off label to beautifully fill these areas safely with a cannula application. Its unique qualities make it a perfect choice for these advanced and difficult to  treat  areas.
Dermaplane and Mini Facial
This painless and advanced medical technique removes dead skin cells, superficial sun spots, and vellus hairs, leaving the skin soft, glowing, and radiant.  A surgical scalpel is skillfully backhanded over the skin at a degree and depth that is up to the client's needs and comfort level. The skin is then ready to receive a luxurious oats and honey mask under a hot towel for deep penetration into the dermis.  Any extractions your face needs will then be done.
Latisse Eyelash Growth Prescription
Beautiful batting eyelashes are the oldest trick in the book for charm and male attraction.  Are your lashes thinning and shortening?  Has your mascara been difficult to apply?  Prescription Latisse is a simple solution that is self-applied once a day to the upper lash line, and results in your own longer, darker, and thicker lashes without make-up, extensions, or glue.  Lashes will return to their normal state about 6 weeks after discontinuing the application.  It is a fun, easy, and natural way to regain  your eye candy  and  self- confidence!
Dermatological Visit with Personalized Anti-Aging Compounded Prescription
Are your anti-aging treatments failing you, or are you confused about what products to use? Let nurse practitioner Bobbi Bullock evaluate your skin during a medical visit while performing a thourough evaluation of melasma, aging skin, rough texture, scaring, and acne.  Prescription Retin-A (anti-aging, texture and acne) or Hydorquinone (melasma, sun damage and spots) from Bella Medical will be given.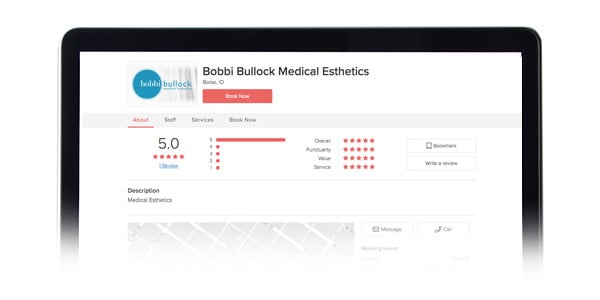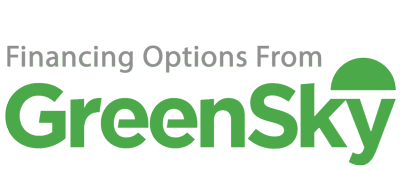 Pre-qualify for financing at Bobbi Bullock Medical Esthetics with no credit impact. 
48 hour cancellation policy for Bobbi Bullock Medical Esthetics
We know that everyone's time is valuable.  Because of this, clients will be required to keep a credit card on file and will be charged a $100 fee if they no show or do not give proper notice.
We understand that situations arise in which you must cancel your appointment. It is therefore requested that if you must cancel your appointment you provide more than 48 hours' notice. (Call or text 208-949-9904) This will enable another person who is waiting for an appointment to be scheduled.
Patients who do not show up for their appointment without a call or text to cancel will be considered as a "no-show". We understand that special unavoidable circumstances may cause you to cancel within 48 hours. Fees in this instance may be waived but only with management approval. We believe that a good practitioner/patient relationship is based upon understanding and good communication.
Questions about cancellation and no-show fees should be directed to 208-949-9904.